Owlet Carpet Care offers a full range of services to accommodate your commercial carpet cleaning requirements.
From communal areas to office suites we can help keep your carpets looking clean and lasting longer through a programme of cleaning to suit you.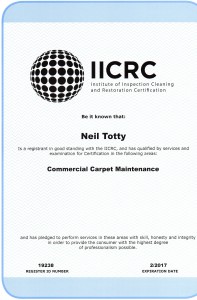 We spend upto one third of our time at our place of work. It is, therefore, important to ensure this is a hygienic and clean environment.
Owlet Carpet Care are qualified by the IICRC to ensure the carpets are maintained correctly. Carpets act like a filter trapping and holding particles to the floor, regular cleaning will help improve the air quality and prolong the life of the carpet.
Please contact us so we can discuss your requirements further.